Towards Industrial Revolution 4.0
Industrial Internet of things(IIoT) & Industrial Revolution 4.0 (IR 4.0)
The IIoT is paving the way for rapid transition to Industry 4.0, a set of business processes that are redefining manufacturing for the new era.

IIoT and Industry 4.0 will deliver greater efficiency in production, higher quality products and even improve upon safety in the automation industry.

As a training provider, we believe that it is very necessary to provide awareness and expose the concept of Industry 4.0 to our students. This is to make sure our graduates are well-suited and are able to keep up with the fast-growing industry.
Kolej Vis Mechatronic
is now in collaboration with WECON Technology Co., Ltd.
WECON Technology Co., Ltd. (commonly referred to as WECON) is a Chinese high technology company, headquartered in Fuzhou, Fujian. The tech pioneer independently develops, manufactures, supports and sells human machine interface (HMI), programmable logic controller (PLC), industrial Panel PC (IPC) and V-BOX for Industrial IoT. WECON products are widely used in machinery and equipment, metallurgy, chemical, oil and other industries.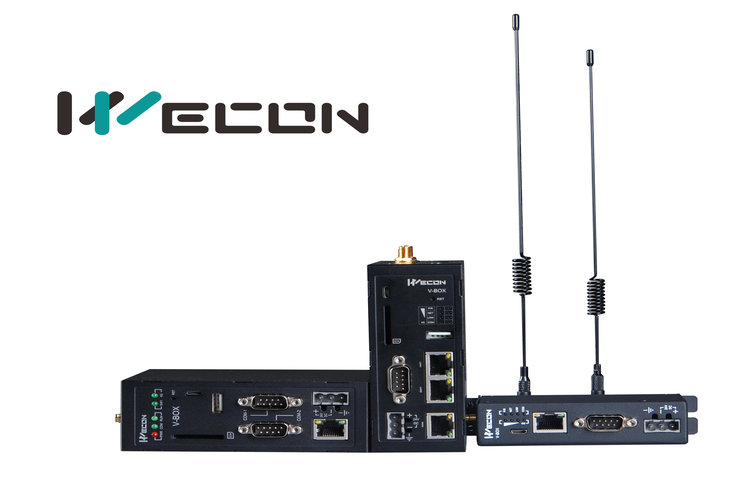 WECON VNET IIoT SYSTEM CATALOG
Wecon VNET System and V-BOX are designed to provide a safe and reliable Industrial-IoT System to users which ends independent operation of each device. We have used the latest technologies of Cloud, IoT and Internet. The advanced concept and technology of Industry 4.0 facilitates small and medium scale industry to reduce information flow and management cost as well as increase productivity. It also helps to enhance after-sales service. 
Most brands of PLCs and controllers are supported;
To obtain data through Serial communication (RS232/RS485/Ethernet) from controllers;
It connects to cloud platform through 2G/3G/4G/Ethernet;
OPC access, HTTP developer interface;
Historical data and alarm data that stored in the cloud can be exported as needed;
PLC remote monitoring and remote plc program download via VPN by remote serial port and Ethernet.
Cloud configuration function to realize to communication between V-BOX and V-BOX.